I'm joining a wonderful
community
of bloggers, celebrating the Advent season and simply writing!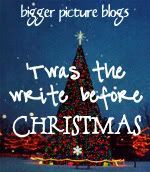 Tuesday's prompt:
'Brightly shone the moon that night, though the frost was cruel'
*******
Brightly shone the moon that night
They stood locked in their embrace
He had to go away again
And tears streamed down her face
Goodbyes were never easy
Especially this time of year
He had a duty to his country
Standing strong she would not fear
She and the kids would miss him
Christmas might not be the same
They'll focus on their Saviors birth
And seeing him again
Wishing to reassure him
She whispered in his ear
"Jesus will protect you
Of that I am quite sure
And if His plans differ from ours
I'll see at the end of this earthly tour"
*******
To all of our dedicated men and women serving this great nation, I thank you. If you're away from your loved ones then I pray our Lord will give you the strength to hold on to His hope and know His love will see you home. God bless you and your families.